Krushna Abhishek-Govinda Feud: Comedian Krushna Abhishek has said that he does not know why his maternal uncle Govinda and aunt Sunita are so angry with him. Recently, after attending The Kapil Sharma Show, Govinda's wife Sunita had said, 'Three years ago, I said, the dispute with Krishna will not be resolved till we are probably alive. You cannot misbehave, insult and take liberty in the name of family. All I would like to say is that this issue will never be resolved and I would never want to see his (Krishna) face in life.
Krishna felt bad after hearing these words of Sunita. He has said in an interview, 'I know that aunt has said many things against me. Of course I feel bad. But I know that maternal uncles are more angry with me because they love me equally. I don't want to see his face like movie words show that he felt bad too. I know he loves me very much, otherwise why would he be angry? These words can only be uttered by a mother or father when they are angry with their children. I also love my maternal uncle very much, I want to apologize to them. I have tried many times before but they do not accept my apology, that's where things get worse. I don't know why he doesn't want to forgive me when I am like his child. I have said this many times that I want reconciliation with him. He also said this thing but till now our differences are not resolved. This enmity bothers me a lot. I am sad inside. I am fed up with this enmity. They are like my parents.'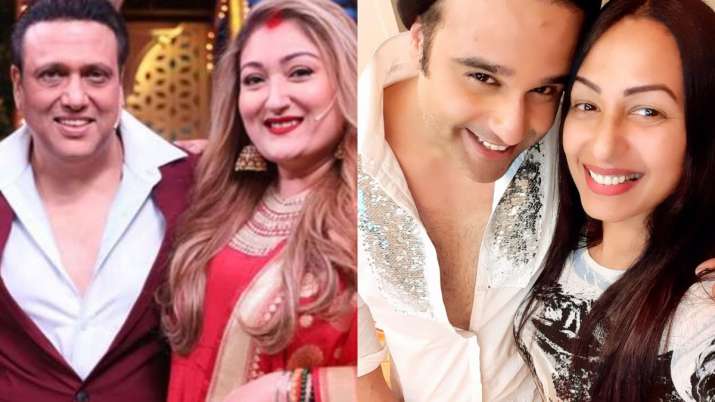 Let us tell you that the quarrel between Krishna and Govinda's family is three years old. Krishna's wife Kashmera had said in an interview that some stars dance in marriage for money. Govinda's wife Sunita said that she has asked this comment for Govinda and since then there was a rift between the two families.
read this also: Govinda's wife Sunita got angry at Krushna Abhishek, said- I do not want to see his face for the rest of my life
Nephew refuses to perform in front of maternal uncle, Krushna Abhishek took a break when Govinda appeared on The Kapil Sharma Show